We are aware of the impact our activities have on the regions where we operate, and we carry out projects with and for the communities to improve their livelihood in the long term.
Based on our long experience in tropical and remote areas, we strive to adapt to the specific contexts of the countries and regions where we work by creating long-term relationships with local communities. We want our projects to promote respect for the rights of communities, especially indigenous populations, to improve dialogue and contribute to their general well-being.
More specifically, we help supply villages with energy and water, support education for young people and promote access to health care in remote areas.
In our Responsible Care Policy, we have formalized our approach with a firm commitment to respect the rights of communities in all our operations and supply chains.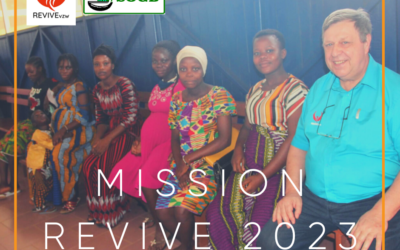 La deuxième mission de l'ONG REVIVEvzw s'est clôturée il y a quelques jours au centre médical de la #SOGB. Plus de 70 personnes ont pu bénéficier de soins chirurgicaux gratuits grâce à la #collaboration entre la SOGB et l'ONG REVIVE. Le gynécologue présent durant la...