47 544 000 ha
Country's area
150 000 T
Average annual domestic palm oil deficit
Cameroon has an abundant supply of raw materials such as palm oil and rubber. It is a country where the agro-industry occupies a prominent place in the industrial sector.
For centuries, palm oil – also known as red oil – has been an integral part of the people's diet in Central Africa, particularly in Cameroon, where it is highly appreciated for its flavor and low cost.
In Cameroon, urbanization and population growth have led to an increase in palm oil demand and hence a more intensive oil palm cultivation. Smallholder plantations have multiplied.
After its independence, the government launched an investment program for the large industrial plantations to address the palm oil shortage on the local market. Nonetheless, Cameroon is presently still obliged to import 50% of its domestic vegetable oil needs
Since 2012, the country's agro-industry, supported by the central government and the WWF, has collaborated to implement the 8 Principles and 39 Criteria of the RSPO (Roundtable on Sustainable Palm Oil). The aim of this organization is to reduce deforestation, preserve biodiversity and respect the rural communities' livelihoods.
In future, natural rubber production could constitute a real cash crop for Cameroon's villagers.
This raw material offers two undeniable advantages to its producers:
It provides a permanent income throughout the year;
It does not degrade (an important factor when transport or sales opportunities are not immediately available).
As an important catalyst for development in remote areas, rubber cultivation also enables the production of pure green energy: natural rubber is a substitute for synthetic rubber (a petroleum distillation product) and serves as a significant carbon sink.
Rubber production, primarily for export, is a significant source of foreign currency for Cameroon.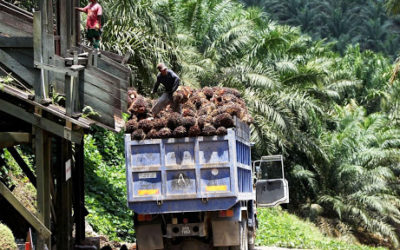 L'entreprise qui a globalement bien résisté à la Covid-19, produit aujourd'hui 40% de l'huile de palme consommée au Cameroun. La Société camerounaise des palmeraies (Socapalm), célèbre cette année le vingtième anniversaire de sa privatisation, survenue dans les années...